Activities of InfraBuild Recycling (IBR) in Poland
IBR operating in the GFG Alliance group belonging to Sanjeev Gupta, is now part of the InfraBuild business. The company changed its name to InfraBuild Recycling sp. z o.o. the remaining company data remains unchanged.
Since the very beginning of the activity initiated in 2018, the company has consistently focused on development in the field of steel scrap trade. We are the largest exporter of scrap metal in Poland. We specialize in safe and efficient steel recycling, distributing material on a global scale.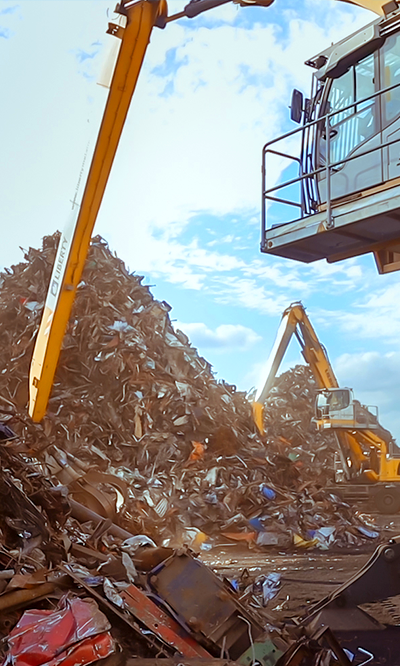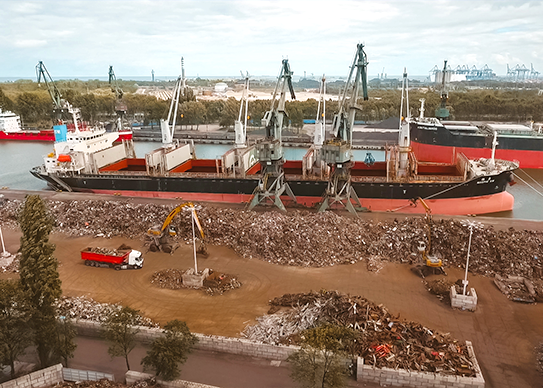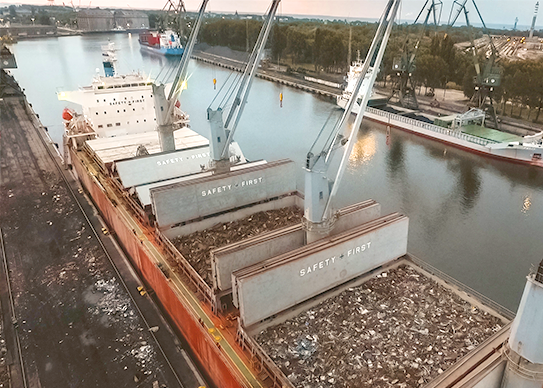 Basic information and terms of trade
Our business activity in Poland concentrates on wholesale trade of steel scrap.
We purchase scrap from all over the country and export it by bulk ships with one cargo up to 40k mt.
OWN WEIGHTBRIDGE

We have two own inrun scales

OWN CONTAINERS

Possibility of placing low and high InfraBuild containers

OWN TRUCK FLEET

Possibility to collect scrap metal from the supplier's yard with InfraBuild transport
We buy most types of steel scrap, both batch and oversized. The particular grades are listed below. A complete description of each grade is also included
in the corporate document named "Information for Suppliers", which is sent to each company before commencing cooperation.

BONUS
Heavy Melting Steel Scrap excluding galvanized or blackened steel, minimum thickness of material 6mm within maximum dimensions 1500x500x500mm. Piece weight shouldn't exceed 300kg, pipes with diameter under 300mm are treated as sized material, car rims are not included in this class.

BUSHELING
Blackend and galvanized scrap. Material dimensions within 1500x500x500mm with thickness not exceeding 6 mm.

HMS 1
Heavy Melting Steel Scrap excluding galvanized or blackened steel, minimum thickness of material 4mm with maximum dimensions1500x500x500mm. Piece weight shouldn't exceed 300kg

HMS 2
Heavy Melting Steel Scrap containing galvanized or blackened steel, with dimensions not greater than 800x500x500mm. Tolerable vehicle body content without rubber and upholstery shouldn't exceed 10% of the overall delivery load.
We guarantee our suppliers professional service based on qualified staff with knowledge and experience in the field of scrap management.
If you are interested in cooperation, please contact one of our sales department employees.
Katarzyna Hartuna
Logistics Manager
Joanna Kościecha
Warehouse Manager